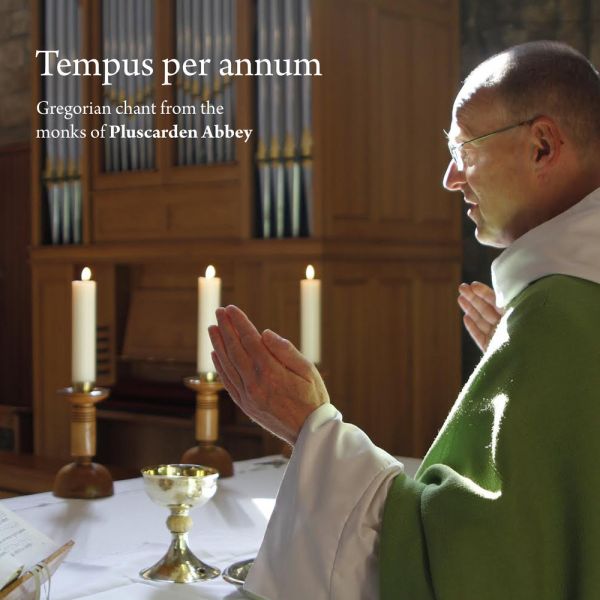 Tempus Per Annum: Gregorian Chant from the Monks of Pluscarden Abbey
Tempus Per Annum: Gregorian Chant from the Monks of Pluscarden Abbey, 29 tracks, 74 mins, 2018
Researched, programmed, performed and recorded by the monks of Pluscarden Abbey and produced by Ffin Records, this album has been crafted to share the rich variety of music used in Ordinary Time.
The album falls into four main sections - firstly joyous and dynamic, then meditative and slow, bold and confident, and finally adoring and glorifying, with a brief closing section dedicated to Mary the mother of Jesus.
CD includes a 32-page printed booklet of detailed notes written by the monks of Pluscarden about the interpretation, context and history of each track, together with the complete Latin texts and English translations for all the music on the disc.